About us
Our mission
Sleep. It's something we all need to do, but not everyone does it well enough. Whether you're battling chronic insomnia or just looking for ways to improve your quality of sleep, this website has some helpful tips that can make a world of difference in your life. We know that most people don't have the time or opportunity to see a doctor with every ache and pain, so we are here to help. Our goal is not to substitute for physicians but rather to provide you with the best information possible about your symptoms before heading off to the doctor's office. Apart from that, if you're searching for a reliable source of additional information, practical tips, advice on how to choose the best mattress out there or fix a squeaking bed – we got you covered.
Medical Advisory Team
TalkAboutSleep's Medical Advisory Team guarantees that the content and research on our site adhere to the highest standards of medical ethicality. All of our material is double-checked and approved by our medical review panel, which includes the most experienced specialists in sleep medicine. This extra stage protects you from falling victim to misinformation and bad advice, while simultaneously allowing you access to the most accurate, up-to-date information possible.
The team includes well-known professionals, who together provide decades of sleep medicine experience that will enable TalkAboutSleep to fulfill its mission of creating access to high-quality sleep information, education, and support. These people also share a vision and motivation to further expand sleep awareness through conventional and unconventional means, including the use of the Internet. Our medical advisory board members are keenly aware of the needs and future challenges that this medium is presenting to us all.
The list of Medical Advisory Board members is still evolving. The current Advisory Board members are listed below, with a brief professional biography, in alphabetical order.
Below is an in-detail description of the way we create our articles, our main principles, tools, and sources of information. Why trust us? Just take a look at what the process looks like and you'll likely have no doubts left.
Sourcing Policy
Whatever the type of the future article is, we start with careful analysis. Our researchers make sure to consult with only reliable, reputable, and, therefore, trustworthy resources, such as the Harvard Medical School Division of Sleep Medicine, National Institutes of Health, and American Academy of Sleep Medicine, just to name a few.
We also boast of a huge number of partners that help us in our research by not only providing us with test units but also by sharing their expertise in the field of sleep products – consumer behavior research data, real buyers' feedback, latest findings on innovative materials, etc. The list of our partners includes, but is not limited to Purple, Eight Sleep, Casper, Zinus, Helix Sleep, and so much more.
The Research
As mentioned above, the research starts with looking for reliable resources, including our team members' knowledge. For articles that contain practical tips and tricks, we also make sure to study topic-related blogs and forums. For product reviews, we analyze the market carefully, using special marketing tools (helping to evaluate the product's popularity with the help of sales rank, its price level history, as well as availability on different websites), double-check the manufacturer information, read numerous FAQs, and, finally make our choice. However, even then the preparation is not complete – we need to test the chosen products ourselves in order to get an impression of whether each of them is worth your attention at all.
Customer Feedback Analysis
We carefully study all the real customers' feedback available online. Obviously, you can't trust everything they write on the Internet, but here's when our experience in this field comes in. Apart from some obvious signs (unnatural tone of voice, same positive comments from different users, etc.) we also use special detectors like Fakespot which analyzes millions of messages across Amazon detecting those that seem suspicious. We believe that while choosing a product, you should pay attention to the real reviews of real buyers – people who've chosen this particular item, paid for it, and have an experience of its everyday use. Our system allows to detect approximately up to fifty percent of unnatural reviews.
Product Testing
Product testing is a huge (and fun, according to many) part of our work. We never advise something we haven't tried ourselves. In most cases, manufacturers send us products to try out, if, of course, there's nothing in them they're unsure about. Sometimes, we invest in the products ourselves or buy them to return after the sleep trial expires. That's what the sleep trial is for right? The only difference is that it's we who spend time and effort on testing a mattress out, not you.
Are We Sponsored by Anyone?
You may be wondering what our interest is if we claim that we do not directly collaborate with manufacturers. This portal is fully reader-supported. With your help, we have the opportunity to develop our project and make it even more useful. In our articles, you'll come across affiliate links which means we get small commissions if you buy something with our help. The amount of these commissions doesn't vary too much from brand to brand allowing us to stay fully unbiased.
Our Team
We are dedicated to providing comprehensive, accurate information that you can rely on. Our team of editors, designers, developers, and more have experience, expertise, and passion for health content.
Meet some of our team below. They are just one part of our staff, which includes SEO experts, product managers, designers, developers, and sales and marketing partners.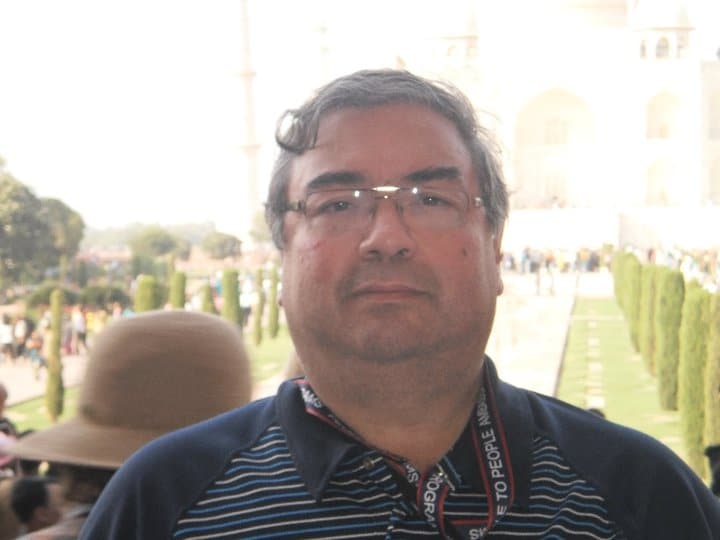 Romeo Vitelli
Expert Writer
Received his doctorate in Psychology in 1987, spent fifteen years as a staff psychologist in Millbrook Correctional Centre. In 2003 went into full-time private practice. Learn about our
editorial process
.
Read More
Christian Flapton
Writer
A full-time physician, medical writer, editor, and internet entrepreneur. Has a Doctor of Medicine degree (MD), as well as a MPH (Master of Public Health).
Nicole
Web Content Manager
Philipp
Web Producer
Philipp is responsible for everything on this site to work properly as well as making sure each article reaches its target audience. Philipp is a great fisherman and loves spending weekends in
Read More
Marcus Kohler
Expert Consultant
Marcus is an orthopedic spine surgeon who knows for sure how to ease ache in your back, neck, and shoulders, and prevent meeting him in person.
Amanda Fink
Senior Editor
Amanda is our talented content quality checker, she makes sure each text you read is flawless. In her free time she loves doing yoga and cooking healthy meals.
Our History
October 17, 2000
the foundation of the TalkAboutSleep project
July, 2001
our Medical Advisory Team already consists of 7 professionals with decades of experience in sleep medicine
August, 2001
Sleep Disorder News section is launched
May, 2011
TAS online store is launched
February, 2015
TAS features new design and boasts of more than 5,000 active users on the TAS forum
June, 2019
we've reviewed more than 3,500 products for healthy sleep in detail
August, 2021
the project's helped more than 5,000,000M Americans to find their ideal mattress
Careers
We're now in search of experienced, talented, and committed professionals who're ready to join our team. Read more about the current open vacancies on the Careers page.
Contact Us
Whether you have a comment or suggestion to share, we look forward to hearing from you. Feel free to reach out by visiting our Contact Us page.
Locations
Our primary offices are in 1315 White Oak Dr, Chaska, MN 55318, United States and is not open to the public.