TalkAboutSleep is reader-supported. We may earn a commission through products purchased using links on this page. Learn more about our process
here
If you're in the market for a high quality mattress, then this article is for you. We're going to compare two of the top mattress brands on the market; we're looking at the Lull vs. Casper. Though they're both constructed with top quality foam, they have a few differences worth noting.
Firstly, the Lull mattress has three layers of foam while the Casper has four. Also, with regards to cost, the Lull is the one to pick if you're working on a budget because it's significantly cheaper than the Casper mattress. But nonetheless, they're both worth considering thanks to their impressive specs which we'll highlight below.
Quick Comparison
Lull opened their doors to the public in 2015. The Lull mattress is their leading mattress and best seller too. What makes it popular is its high quality memory foam which is designed to provide your body with that much-needed comfort —regardless of your sleeping position.
This mattress is made up of a combination of foam and transitional polyfoam. The top layer features a gel polymer injection while the core layer has high quality polyurethane foam.
This layer makes the mattress firm, which in turn prevents the mattress from sagging. As a result, the mattress will provide your body with therapeutic support. On a firmness scale of 1-10, the Lull mattress has a 6.5 rating meaning the mattress is considered to be medium firm.
Apart from providing your core with support, this layer significantly contributes to the overall durability of the mattress. You'll find that the unit is relatively lightweight making it easy to lift and set up.
As mentioned earlier, this mattress is affordable and costs $800.
The Casper brand was founded in 2014, and its best-seller and flagship mattress is the Casper. Note that the brand also offers two other mattresses known as the Casper Essential and the Casper Wave. And both are equally high quality products.
With regards to construction, the Casper mattress features a combination of comfort layers of polyfoam and memory foam. The core is made up of high density polyfoam and features a polyester cover.
Like the Lull mattress, the Casper is also considered firm and has a 5.5 rating. Though it's slightly heavier than the Lull mattress, it's still classified as lightweight.
To own the Lull mattress, you'll have to part with $995. Some users feel it's slightly overpriced but nonetheless it's a high quality product still worth considering.
Lull
Casper

Three-layer mattress
10-inch height
1.5" viscoelastic top layer memory foam
Breathable fibers
Open cell foam structure
7" core support layer
10-year warranty
100 night trial

Four layers of foam
12-inch height
Open cell foam structure
Hypoallergenic latex design
Made of polyfoam and memory foam
10-year warranty
100 night trial

VIEW ON AMAZON
VIEW ON AMAZON
Mattress specifications
Lull
Casper
Type
Foam
Foam
Firmness
Medium firm (6.5)
Medium (5.5)
Thickness
10″
12″
Weight
69 lbs
79 lbs
Sleep trial
100 nights
100 nights
Warranty
10 years
10 years
Price
$800 (Queen)
$995 (Queen)
Certification
CertiPUR-US
Sustainable Furnishing Council® Member
Mattress Recycling Council® Member
CertiPUR-US
Construction
Lull
Casper
Support core
7″ HD Polyfoam
7″ 1.8 PCF HD Polyfoam
Comfort layers
1.5″ Gel Memory Foam
1.5″ Transitional Polyfoam
1.5″ Polyfoam
1.5″ 4 PCF memory foam
1.5″ Latex-like foam
Cover
Polyester and rayon
Polyester
The Lull mattress will work best for individuals who suffer from frequent pain, particularly in their lower backs. It's also ideally suited for persons who experience discomfort in sensitive areas while they are asleep.
On the other hand, the Casper mattress is the one to opt for if you prefer a firm surface. It's also ideal for individuals who experience aches and pains in their lower back, neck or hip region.
Comfort
Comfort is undoubtedly one of the main aspects you need to consider before picking a mattress. The comfort levels—or lack thereof—will make the difference between a restful & comfortable night's sleep and a restless one. We'll quickly point out that there are many features on a mattress that contribute to these comfort levels.
Do you prefer a firm mattress to a softer one? Answering these questions will help you select the right mattress best suited for your needs.
We'll highlight some of the most important attributes found on both mattresses to determine which one is the right pick for you.
Firmness and Support
The firmness and support of a mattress will significantly contribute towards how comfortable a mattress is. A number of factors such as the thickness of the mattress will determine how firm it is. The thickness will also influence the support your mattress provides you with.
The Lull is the one to pick if you're looking for a firm mattress which isn't designed to conform closely. If you easily awaken during the night because of noise or movement, then the Lull mattress is worth considering since it's relatively firmer than the Casper.
As mentioned earlier, the Lull is classified as a medium firm mattress so it'll not only support, but also cradle your body.
Your comfort levels during sleeping are also largely determined by the position of your spine. Ideally your spine must be aligned properly to avoid any back fatigue or discomfort. And that's where the Lull mattress comes in because it's designed to provide your spine with proper alignment for a comfortable sleeping position.
Note that your weight will also determine the mattress you pick if you expect adequate support. The Lull mattress is best suited for persons who weigh between 130lb and 230lb—or if you're slightly heavier than that. This is because it has a 10" profile to support heavier persons.
If you weigh less than 130lb, you may find it too firm.
If you want a mattress that's not too firm, then you can consider the Casper which has a 12" profile. It's much softer compared to the Lull and will conform to your body closely. This is because the core foam on the Casper is much softer under the shoulder area and it's firmer on the core & hip area.
Because the mattress has softer foam, it's ideally suited for persons who weigh 230lb or less. If you weigh anything more than that you're more likely to find the mattress too soft. This can result in you "sinking" into the mattress. making it less comfortable.
Temperature Control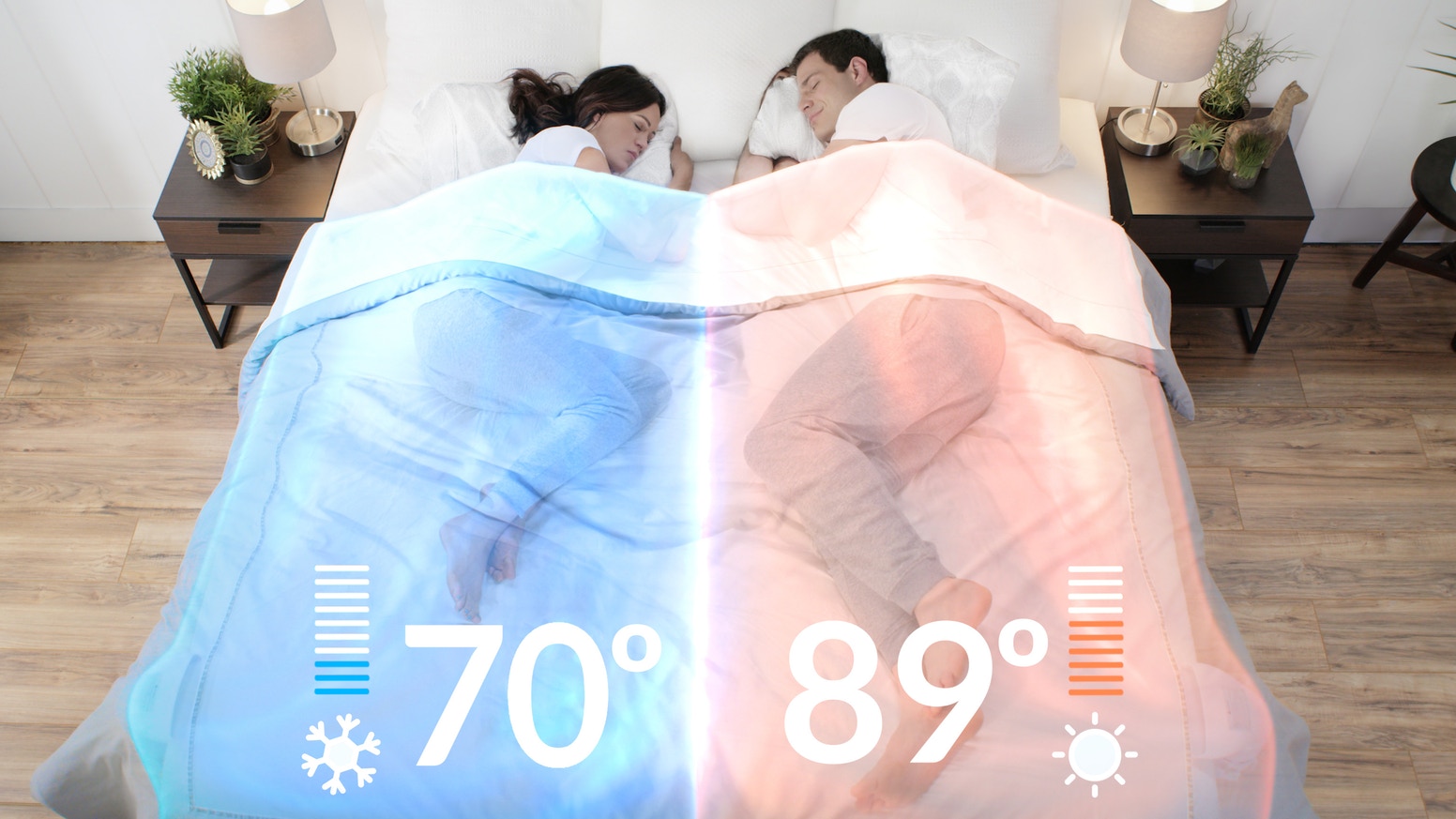 With regards to temperature control, the Lull mattress is known for its breathable properties that'll significantly improve your comfort levels while you sleep. And this is thanks to the top layer which is made up of 1.5" viscoelastic memory foam with gel polymer.
This design allows for heat to be transferred away from your body by ensuring it flows throughout the mattress. The final result is a breathable mattress which allows for a comfortable night's sleep throughout the night.
Temperature control on the Lull mattress is further improved thanks to the breathable fibers which feature an open cell foam structure. This structure works by improving airflow throughout the mattress to keep your body cool for the duration of your sleep.
The Casper mattress is also known for its breathable properties. Like the Lull mattress, the Casper also features an open cell foam structure which is designed to keep you cool.
The only difference is the manufacturers of the Casper mattress took it a step further by making the foam hypoallergenic with a latex design. If you know anything about latex, you're aware that the material has cooling properties.
Latex mattresses are generally cooler than the average mattress. This is because of the cellular structure of the latex foam which is open and allows air to be infused into the latex compound. The end result is a cooler sleeping surface.
Motion Transfer
Are you tired of being woken up in the middle of the night every time your partner shifts positions? Rolling over and constant repositioning during the night while you sleep isn't uncommon. But it becomes a challenge when it results in motion transfer.
Motion transfer happens when a sleeper moves on the mattress and the other party is consequently disturbed—or woken up. This is because the movement causes energy to be transferred via the construction materials of the mattress.
Thankfully that's an occurrence you don't have to worry about if you pick either the Lull or Casper mattress. This is because both mattresses limit the movement felt across the mattress surface caused by your partner.
According to most users, the Casper is designed to absorb and minimize motion caused by your sleeping partner to a large extent.
The Lull mattress is also designed to minimize motion transfer thanks to its two layers of memory foam. These layers act by not only absorbing, but also significantly isolating any motion transfer.
Responsiveness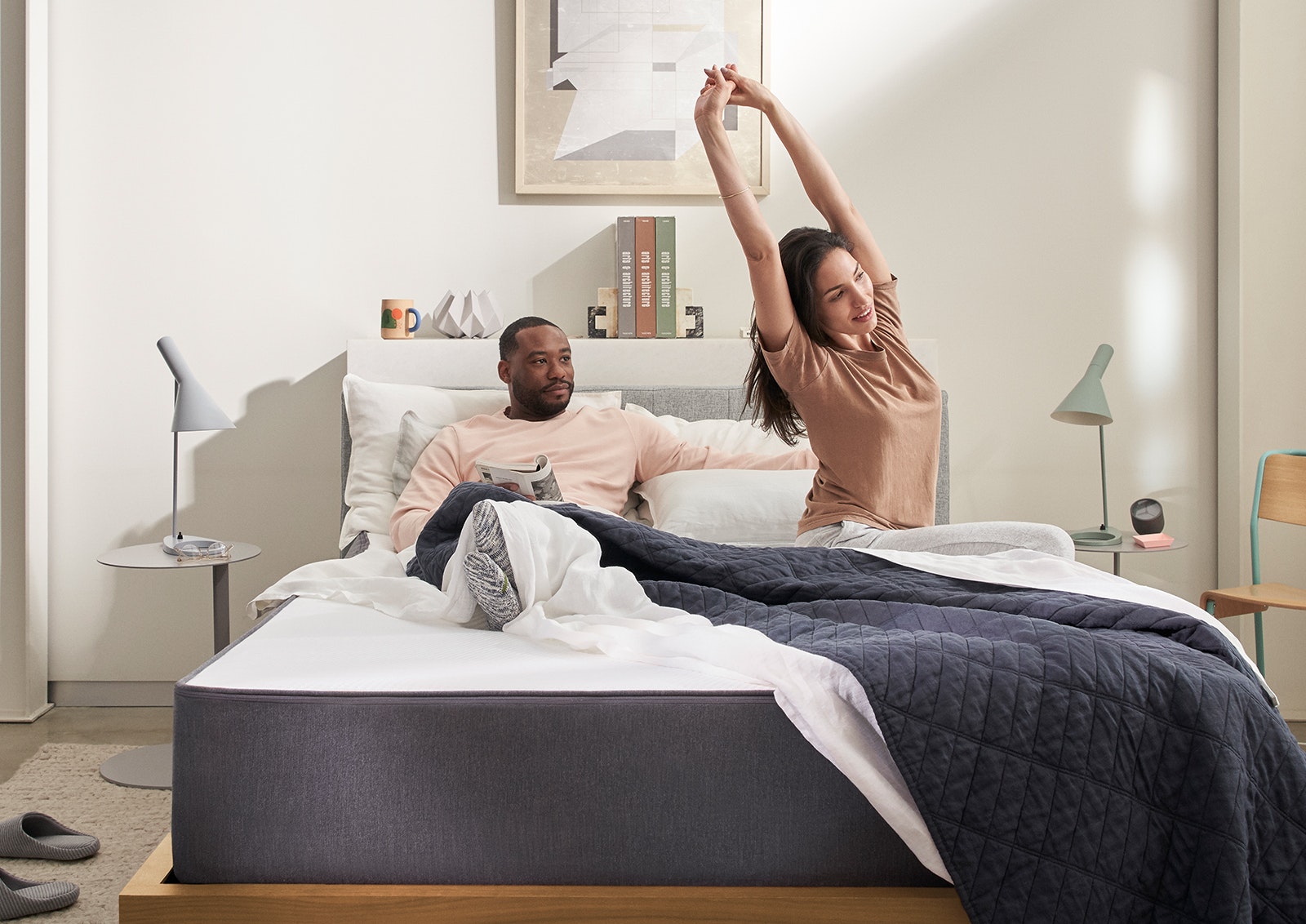 Responsiveness generally refers to how quickly a mattress adjusts to changes in weight pressure caused by individuals while sleeping. And this concept mainly refers to mattresses made from foam, as is the case with the Lull and Casper.
Generally, a quick response time means the mattress will quickly adapt to its original shape after a few minutes when you change sleeping positions.
A slower response time means the mattress will remain indented for longer periods. The Casper mattress isn't very responsive because of the nature of its construction since it isn't very firm.
As mentioned earlier, the Lull is much firmer than the Casper but some users still feel it's not very responsive. But the one you'll pick is entirely a matter of preference in this regard.
Resilience and Bounce
A long-lasting mattress is always best which means you need to consider how resilient it is. The Lull is considered to be very durable thanks to the high quality materials used in its construction.
The mattress is made using superior polyurethane foam which significantly adds to the mattress strength and durability. This means the mattress is designed to minimize any form of premature sagging. If you pick the Lull brand, you'll be sleeping on this mattress for years to come.
When we're talking about bounce, we're referring to the degree to which your mattress responds to pressure exerted on it by your body weight. This in turn causes a transfer of energy back in the direction that the pressure was initially applied. Note that bounce is closely related to responsiveness.
Both mattresses aren't considered to be bouncy enough by most users. But since the Lull mattress is slightly firmer than the Casper, the bounce rate is much better than its Lull counterpart.
Edge Support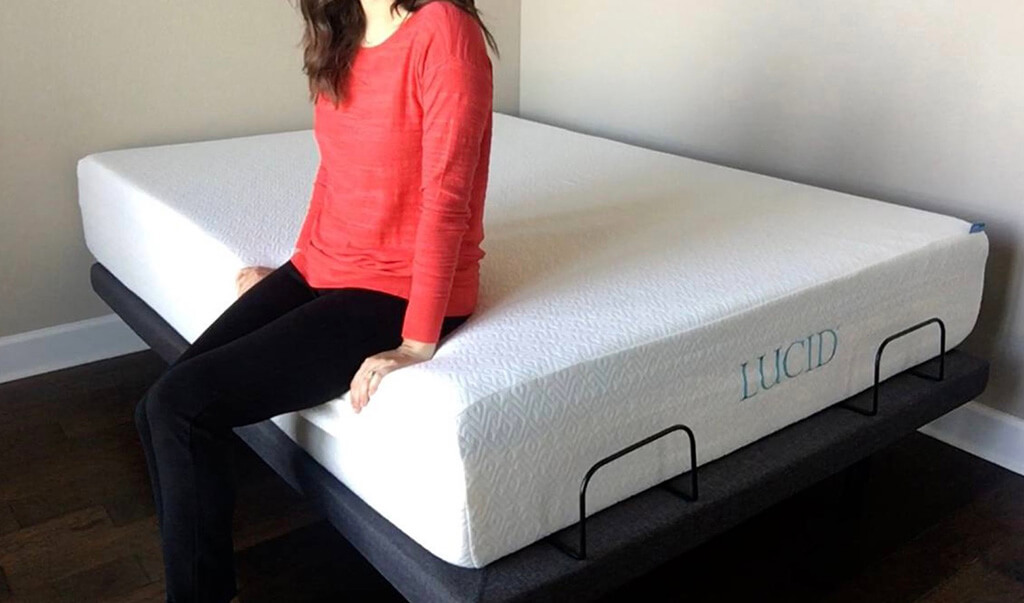 Edge support refers to the frame around the mattress which is designed to support the spring. As you can tell, this feature is commonly associated with spring mattresses.
Casper decided not to include this artificial hardening frame around the edges of its mattresses. This not only makes the mattress comfortable, but environmentally friendly too. The only drawback with this design is the mattress offers minimal edge support. As a result, sinkage around the perimeter is likely to occur over time.
The same applies to the Lull mattress since it's also a memory foam mattress. It's also designed to offer minimal edge support meaning it's likely to sink around the edges—especially the areas where people tend to sit.
Inflation Time, Off-gassing and Smell
Inflation time
How quick can you lie in your bed after you receive it? This is what is known as the inflation time. A mattress can take up to 48 hours to fully expand depending on the brand. If you sleep on a mattress before it expands fully, you won't be guaranteed a comfortable night's sleep.
The Lull mattress is shipped in a polybagged package which is air-sealed. And you'll be happy to know that the mattress will expand immediately after opening. The same goes for the Casper, which also expands within a matter of minutes.
Off-gassing & Smell
It's important to consider the degree of off-gassing on the mattress that you pick. Due to the nature of materials used in the construction of mattresses, it's not uncommon for them to give off chemical odors.
This chemical is usually produced in the form of a gas and is known to be potentially harmful. While you can't totally eliminate off-gassing when it comes to mattresses, you need to consider the severity which will depend on the brand you pick.
You can expect some degree of off-gassing with the Lull mattress especially when it's still new. But you'll appreciate that the odors will usually dissipate after a couple of days.
The same chemical smell can also be expected with the Casper mattress. But many users have noted that the mattress gives off a strong chemical smell which seldom disappears. The manufacturers claim that the scent usually disappears after a few days as long as you place the mattress in a well-ventilated room.
Sleep position ratings
SLEEP POSITION
Light sleepers (less than 130 lbs)
Average sleepers (130 lbs to 230 lbs)
Heavy sleepers (greater than 230 lbs)
Lull
Side
8
9
8
Back
9
10
10
Stomach
7
9
9
Casper
Side
10
10
8
Back
10
9
8
Stomach
8
8
7
*Out of 10
The Casper is more suited to a wider variety of sleeping positions, with lightweight side and back sleepers finding this mattress particularly comfortable. The Lull, due to its firmness, works best for back sleepers and heavier side and stomach sleepers.
Overall, if you're a lightweight sleeper, the Casper is just slightly better of the two mattresses, and it works particularly well for side sleepers thanks to its slight softness. On the other hand, if you're a heavier sleeper, the Lull will work very well for you, especially if you prefer to sleep on your back.
Sizes and pricing
| | | |
| --- | --- | --- |
| SIZE | Lull | Casper |
| Twin | $500 | $595 |
| Twin XL | $550 | $642 |
| Full | $700 | $870 |
| Queen | $800 | $995 |
| King | $800 | $1,154 |
| California King | $900 | $1,195 |
Customer service
Sleep trial
Warranty and refund
Delivery
Lull
100 days
10-year warranty

full refund

Within the U.S.
Casper
100 days
10-year warranty
full refund
Within the U.S. and Canada
Sleep trial
Most mattress manufacturers offer a sleep trial period with their products—and Lull & Casper are no exception. Studies have shown that it takes approximately 30 days for the body to fully adjust and get used to a particular mattress. As a result, manufactures will give you a sleep trial period to determine if the mattress is comfortable enough for you.
If you decide that the mattress isn't ideal for you, you get a full refund. What differs from one manufacturer to the next is the sleep trial period involved.
Both the Casper and Lull mattresses come with 100 days sleep trial periods. You can return either mattress for a full refund within 100 days from the day you receive your product.
Lull goes a step further by organizing transport for you to pick up the mattress via the free mattress pick-up policy. This policy is extended to all customers who want to return the mattress during the 100-day trial period.
It's important to note that Lull allows two mattress returns per household. And customers who purchase their Lull mattresses via Amazon will also qualify for the 100-day sleep trials.
As mentioned earlier, Casper also offers a 100-day sleep trial period. And you can claim this refund at any point within the 100 days from the day you receive the mattress.
Casper will also cover all transportation and shipping costs when you want to return the mattress. But note that this refund only applies to persons who purchase the mattress from Amazon. This means if you purchase it from other retailers, then you'll have to pay additional charges.
During this trial period, customers can also request to exchange the mattress, be it regarding size or color. But if you exchange the mattress for a different size or color, you automatically cancel the remaining trial period. If, however, you exchange the mattress for another Casper model, then you get a new 100 days sleep trial period.
Warranty and Refund
Of importance to note before selecting a mattress is the warranty period. Both manufacturers of the Lull and Casper mattresses are confident in the quality of their products. And as such both mattresses are covered by an industry standard 10-year warranty period. We'll discuss the two brands' warranty terms and conditions below.
When it comes to both mattresses, it's important to note that this warranty is:
Non-prorated
Lull & Casper will cover all your shipping costs for mattresses that need to be either repaired or replaced.
This warranty covers a number of aspects such as:
Deterioration of the mattress including any visible sagging that occurs on the mattress on the surface. But the dent must be at least 1" deep.
A physical flaw, for example a flawed zipper.
Manufacturing defects such as a defective mattress cover or if the seams start unraveling.
But note that the warranty won't cover any defects caused by misuse and abuse of the product including:
Also note that this warranty isn't transferrable. This means it only applies to individuals who originally purchased the product
With both the Lull and Casper mattresses, you can either receive a replacement or you can take yours in for repairs. But you're highly unlikely to receive any cash refunds from both brand manufacturers during the warranty period.
Delivery
With regards to delivery, the Casper policy is as follows:
You'll receive your mattress between two and seven working days after placing your order.
Standard delivery is free. Casper also offers what is known as White Glove delivery which includes old mattress removal. Here, a flat rate of $149 applies.
Your mattress is delivered via UPS.
The mattress is compressed and shipped to you in a box.
Delivery is done anywhere in the US as well as in Canada.
The Lull deliver policy includes the following:
Lull mattresses are delivered through FedEx Ground.
You can expect to receive your mattress between one and four working days.
Lull provides their customers with tracking numbers so that they can monitor the delivery status and progress.
Like the Casper mattress, the Lull is also compressed and shipped in a box.
Mattresses are delivered to all 50 states in the US.
Delivery is free in the US. But in some places like Hawaii and Alaska additional charges occur; you have to pay a flat rate of $175.
So which should you buy?
Lull
VIEW ON AMAZON
Pros
Chemical odor disappears quickly
Comfortable
Fast delivery
Reasonable price
Cons
Too firm
Support can decrease over time
Casper
VIEW ON AMAZON
Pros
Keeps you cool
Doesn't transfer motion
Contours your body
Provides support
Cons
Expensive
Sinks prematurely
Unpleasant odor
In conclusion
The Lull vs. Casper; which one should you buy? Though both mattresses are great, and each has its own advantages, in our opinion, we'd opt for the Lull mattress. And we'll admit that the reasonable price tag has something to do with that decision. But also note that it seems to have received favorable responses from users because of its high comfort levels.
Also, it's built to last so you won't be making any repeat purchases soon. And unlike the Casper mattress, you won't have to deal with an unpleasant odor for long as it quickly disappears. But that's our opinion. What's yours?