TalkAboutSleep is reader-supported. We may earn a commission through products purchased using links on this page. Learn more about our process
here
Getting a good night's sleep is an essential part of leading a happy and healthy life, and if you want to give yourself the best chance of sleeping soundly, it's vital to choose the right mattress. Lull and Leesa are two of the top mattress brands operating today, with both of these companies producing some of the best memory foam mattresses around.
So, in the battle of Lull vs Leesa, who comes out on top? Well, there are plenty of similarities between these two mattresses, but there are some key differences too, so let's take a closer look at Leesa vs. Lull and see which mattress might be the best option for you.
Quick Comparison
Both Lull and Leesa produce memory foam mattresses. These mattresses are both made entirely from foam and measure up at the same height. They offer similar degrees of firmness, but the construction of these mattresses is quite different. For the Lull mattress, the memory foam layer is situated on the top of the mattress. On the Leela mattress, meanwhile, the memory foam makes up the second layer. The Lull mattress is also priced more affordably and is said by users to feature more of a classic memory foam feel, while the Leesa is more balanced due to its thicker comfort layer.
Lull
Leesa

Made from high quality memory foam
Features a three-layer design to provide comfort and support
10 inches tall
7 inches of base foam, 1.5 inches of transition foam, and 1.5 inches of gel memory foam
Comes with a 10-year warranty and 100-night trial

Made from a mixture of Avena foam and memory foam
Features a three-layer structure designed to provide both stability and comfort
10 inches tall
6 inches of support foam, 2 inches of memory foam, and 2 inches of Avena foam
Comes with a 100-night trial and 10-year warranty

VIEW ON AMAZON
VIEW ON AMAZON
Mattress specifications
Lull
Leesa
Type
Foam
Foam
Firmness
Medium firm (6.5)
Medium (5.0)
Thickness
10″
10″
Weight
69 lbs
71 lbs.
Sleep trial
100 nights
100 nights
Warranty
10 years
10 years
Price
$800 (Queen)
$845 (Queen)
Certification
CertiPUR-US
Sustainable Furnishing Council® Member
Mattress Recycling Council® Member
CertiPUR-US
Construction
Lull
Leesa
Support core
7″ HD Polyfoam
6″ 1.8 PCF HD Polyfoam
Comfort layers
1.5″ Gel Memory Foam
1.5″ Transitional Polyfoam
2″ 3 PCF Polyfoam
2″ 3 PCF Memory Foam
Cover
Polyester and rayon
Polyester and Lycra® Spandex
As we can see from these comparison tables, in the battle of Lull vs. Leesa, Lull offers a little extra firmness and support, despite the fact that both mattresses are the same thickness and feature quite similar designs. The Lull mattress is a little lighter overall and cheaper, with Lull as a company being a member of both the Sustainable Furnishing Council and the Mattress Recycling Council. The Lycra Spandex cover of the Leesa, meanwhile, gives it a little edge over the Lull in terms of exterior comfort and softness.
Comfort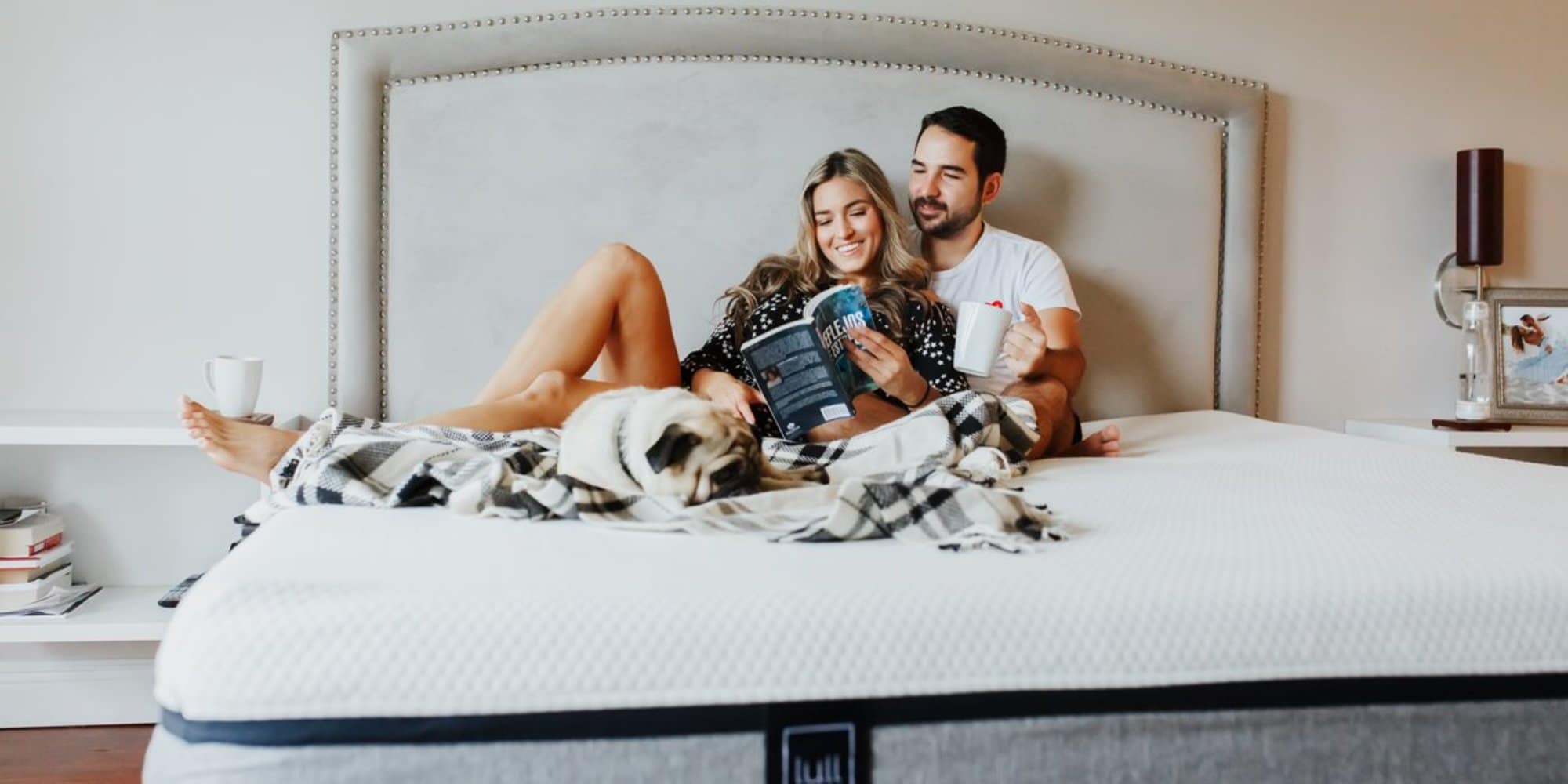 The comfort of a mattress is of supreme importance. This is what determines the quality of the mattress and directly influences how well you're able to sleep upon it each night. When considering the comfort of any mattress, we have to look at a series of individual factors including firmness, motion transfer, temperature control, responsiveness, and edge support.
All of these factors can influence and affect how comfortable the mattress actually is to sleep on, and some factors may be more important to you than others. Those in need of back support, for example, will require a firm mattress with strong support levels, while those who tend to get hot in the night will want a mattress with strong cooling effects. Let's see how Lull vs. Leesa turns out in these comfort categories.
Firmness and support
In terms of firmness and support, the Lull and Leesa mattresses are actually quite similar. They're made in similar ways, with both of these mattresses featuring the same thickness and similar three-layer designs. However, there are some slight and subtle differences we can identify when we look a little deeper.
The Lull mattress is ever so slightly firmer, able to offer a little more support and stability to those who need it, while the Leesa features a thicker comfort layer, resulting in a softer feel overall. In essence, the 'memory foam feel' of the Lull is more prominent than the Leesa, and this is because the memory foam in the Lull is featured on the outer layer, rather than the second layer, as seen in the Leesa. So if you prefer a firmer mattress, the Lull is the one for you.
Temperature control
For Leesa vs Lull in temperature control, once again, we can see some similarities but a few minor differences. From a technical standpoint, the Leesa should win out in this category as it features a layer of Avena foam which is designed to be highly breathable, allowing the user to enjoy a pleasant cooling effect when sleeping. The top layer of the Lull, meanwhile, is made from memory foam, so would seem to be more likely to trap heat.
In practical use, however, many users have reported that the Leesa sleeps quite hot, while few users have complained about any excess heat with the Lull. This may be due to the Latex outer cover on the Leesa, which generates a little more heat overall than the polyester and rayon cover featured on the Lull.
Motion transfer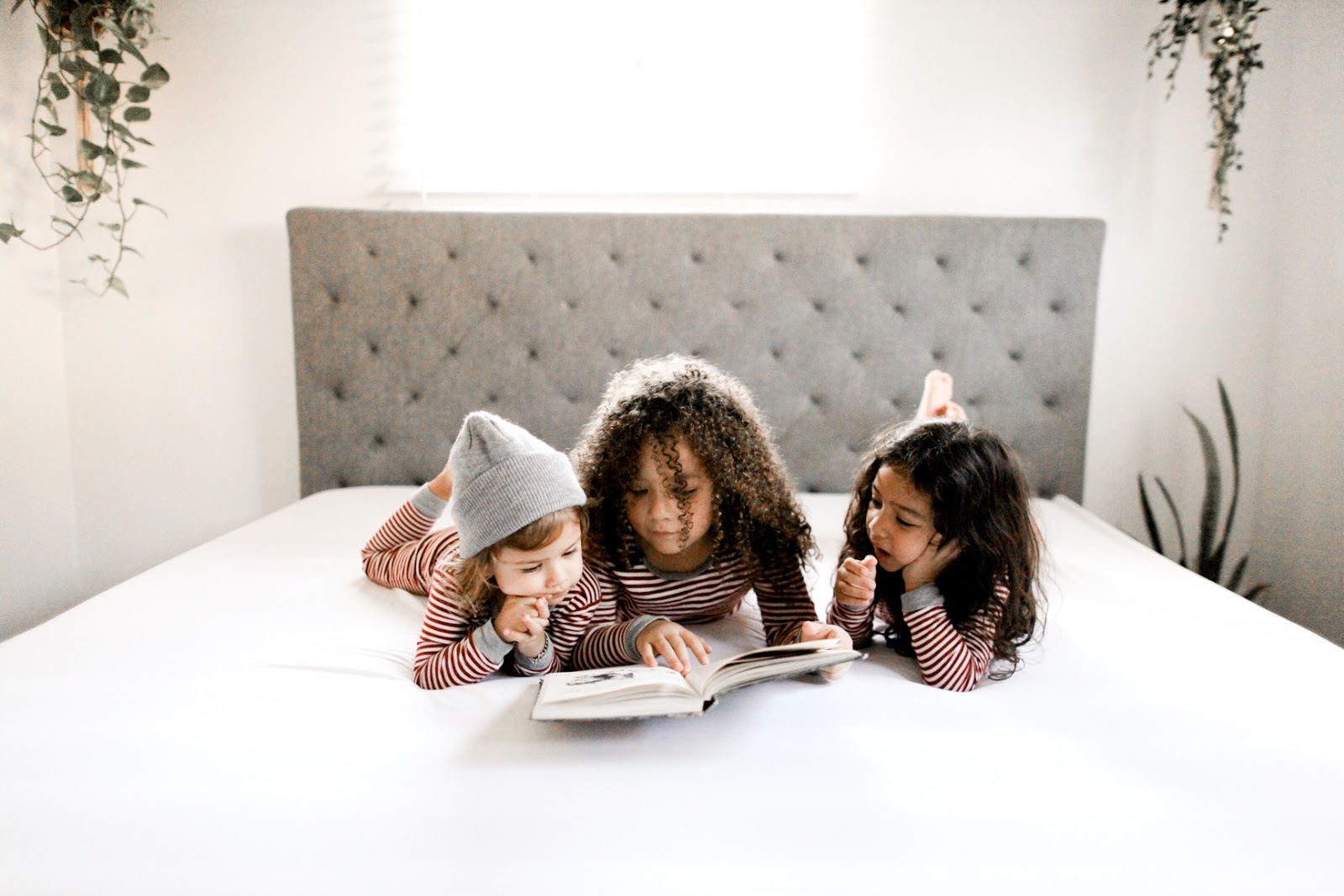 When it comes to motion transfer, we're talking about how well the mattress performs with multiple people sleeping on it. This is an important factor for couples to consider, as the movements of one partner may cause shifts in the shape of the mattress that disrupt the other.
Fortunately, in the case of Leesa and Lull, both of these mattresses perform very well in terms of motion transfer. The outer layer of memory foam on the Lull ensures that the mattress is able to keep its shape during the night and isolates motion nicely, while the Leesa also performs well in this aspect.
Responsiveness
Responsiveness effectively tells us how a mattress responds to pressure. Some mattresses are going to be quite bouncy and responsive, while others will just let you sink down into them. High responsiveness ratings tend to be better for couples.
For our Lull vs Leesa comparison, we're seeing decent responsiveness ratings in both of these mattresses. The outer layer of memory foam on the Lull gives it a slightly stronger responsiveness rating overall, but the Leesa excels in this category too and there isn't a huge difference between the two.
Resilience and bounce
Resilience and bounce are intrinsically linked to responsiveness. High resilience mattresses tend to have faster responses and stronger levels of bounce, typically featuring a layer of high resilience foam, which is more responsive than memory foam.
For our Lull and Leesa comparison, both of these mattresses feature the same basic levels of resilience and bounce. If you drop a ball on both of these mattresses, it will probably bounce just a little higher on the Lull, but there isn't a huge difference between the two.
Edge support
Edge support is an interesting factor to consider when looking into the comfort of any mattress. This factor concerns how well the mattress copes out on the edges, in the areas where you might sit while getting change in the evenings, for example. Strong edge support is a big bonus, as it makes sitting or lying on the side of the mattress a lot easier.
When it comes to mattresses designed with sleeping comfort in mind like the Lull and Leesa, edge support tends to be fair at best. Both of these mattresses will sink down a little when sitting on the edge, but as the Lull is ever so slightly firmer overall, it does offer a little additional edge support when compared to the Leesa.
Inflation time, off-gassing and smell
For inflation time, you'll want to leave both the Leesa and the Lull mattresses around 24 hours before actually sleeping on them. Both Leesa and Lull mattresses are made with foams that are CertiPUR-US certified, meaning that they both meet the highest standards of minimal off-gassing. They also don't contain harmful chemicals like formaldehyde or heavy metals, so both of these mattresses perform strongly in this particular aspect.
As for the smell, users may notice a slight plastic scent for the first few days with the Lull mattress, but this quickly fades away. The Leesa also exhibits a little odor for the first day or two, just like most other foam mattresses, but again, the smell won't last for long.
Sleep position ratings
SLEEP POSITION
Light sleepers

(less than 130 lbs)

Average sleepers

(130 lbs to 230 lbs)

Heavy sleepers

(greater than 230 lbs)

Lull
Side
8
10
8
Back
9
9
9
Stomach
7
8
9
Leesa
Side
9
9
9
Back
9
10
10
Stomach
9
10
8
*Out of 10
Your own physical weight and sleeping style can have a big impact on how comfortable you find a mattress to be. As we can see from these ratings and results for Lull vs Leesa, both of these mattresses perform very well for the most part for all kinds of sleepers. So regardless of your weight or sleeping style, you should have a great night's rest on either of these mattresses, but there are, once again, a few subtle differences that need to be highlighted.
If you tend to sleep on your side, the Lull has a slight edge, especially for those who fall into the 'Average sleepers' category. Those who sleep on their back will also find the Lull just a little more effective, but the Leesa is still very strong overall. For stomach sleepers, the Leesa is actually the stronger mattress in general, able to provide a little more comfort and support than the Lull.
Sizes and pricing
| | | |
| --- | --- | --- |
| SIZE | Lull | Leesa |
| Twin | $500 | $425 |
| Twin XL | $550 | $545 |
| Full | $700 | $705 |
| Queen | $800 | $845 |
| King | $800 | $1,045 |
| California King | $900 | $1,500 |
Customer service
Sleep trial
Warranty and refund
Delivery
Trade-in
Lull
100 days
10-year warranty
full refund
Within the U.S.
N/A
Leesa
100 nights
10-year warranty
full refund
Within the U.S., Canada, the U.K., and Germany
N/A
Sleep trial
We can see that both Leesa and Lull mattresses come with a 100-night sleep trial. This means that you can try out either a Leesa or a Lull mattress for a 100-day period and see how well it performs in real-world use before deciding whether to keep the mattress and continue using it or to simply send it back.
If you're not totally satisfied with either your Leesa or Lull mattress during the 100-day period, you can return it to the company for a full refund and move on to a different mattress type. Both Lull and Leesa feature excellent customer service teams and work hard to ensure that every customer is always fully satisfied, so it's no surprise to see both of these brands committed to their 100-night sleep trials.
Warranty and refund
Again, we see identical policies for both the warranty and refunds for Leesa and Lull mattresses. Just like with the 100-day sleep trials, both of these brands offer the same impressive 10-year warranty and full refund packages for every customer. With such a lengthy warranty, you can sleep even more peacefully on both Leesa and Lull mattresses, safe in the knowledge that your purchase is fully protected for the future.
If ever you encounter any issues with either a Leesa or Lull mattress during the first 10 years of use, the company will provide a full refund. As mentioned above, the vast majority of Leesa and Lull customers only have good things to say about the customer support services offered by both of these companies, so you shouldn't have any problems communicating with Leesa or Lull if any issues do arise.
Delivery
Leesa and Lull may have been able to match each other in terms of sleep trials and refunds, but we can actually see a big difference when it comes to delivery. Right now, Lull mattresses are only available for delivery in the United States, whereas Leesa mattresses are sold in Canada, the United Kingdom, and Germany too.
For United States customers, this makes no difference, but anyone looking for a quality memory foam mattress outside of the US simply won't be able to shop with Lull and will need to choose Leesa or another competitive brand.
Trade-in
Trade-in possibilities do not currently apply for either the Leesa or the Lull mattresses, so this factor has no real impact on our overall comparison of these two memory foam mattress brands.
So which should you buy?
Lull
VIEW ON AMAZON
Pros
Slightly firmer overall
More affordable
Excellent edge support
Terrific temperature control
Great levels of responsiveness
A good option for couples
Cons
Only available in the US
Not as strong for stomach sleepers
Leesa
VIEW ON AMAZON
Pros
Better for stomach sleepers
Available in multiple locations worldwide
Strong responsiveness
Minimal odor and noise
Good motion transfer
Cons
Sleeps a little hot
Larger sizes can be quite expensive
Weak edge support
In conclusion
So, after thoroughly investigating both Leesa and Lull mattresses for this comparison, which of the two mattresses comes out on top? We've seen that when it comes to Lull vs Leesa, both of these mattress brands have a lot of similarities. They're both made to the highest standards, fitted with high quality foam layers and built to offer the best levels of comfort, support, and user satisfaction.
However, we did also see that there are some subtle differences between these mattresses, and it was these subtle differences that helped to identify the winner. We saw, for example, that the Lull mattress is ever so slightly firmer overall and sleeps just a little cooler than the Leesa. We also saw that the Leesa, despite offering excellent responsiveness and motion transfer ratings, struggled with edge support and tended to be priced higher than the Lull too.
Overall, our Leesa vs Lull comparison indicates that Lull is just about the better choice. In most categories, the Lull had a slight edge over the Leesa, and the fact that a Lull mattress is also cheaper overall really tipped the scales in its favor. The Leesa is still an excellent mattress with a lot to offer, but if you're hesitating between the two, the Lull takes our vote with its slight advantages in terms of firmness, affordability, and overall comfort.