TalkAboutSleep is reader-supported. We may earn a commission through products purchased using links on this page. Learn more about our process
here
There are countless scientific studies and reports to show just how important it is to get a good night's sleep, and choosing the right mattress is a big part of that. Lull and Nectar are two of the top mattress brands you can find today, with both of these companies producing some of the best memory foam mattresses around. But how do they compare? Our Lull vs Nectar comparison will investigate both of these mattresses to see which one comes out on top. Both Lull and Nectar mattresses have a lot in common in terms of design and comfort, but they do show some significant differences in terms of construction, as well as sleep trial and warranty offers.
Quick Comparison
Both Lull and Nectar produce high quality memory foam mattresses designed with comfort in mind and showing almost identical firmness ratings. The construction of these mattresses is quite different, however. The Lull mattress features a three-layer design, made-up of a base foam layer, a secondary transition foam layer, and then an outer foam layer, all wrapped up in a polyester cover.
The Nectar mattress, meanwhile, features a base layer, followed by a layer of Hi Core memory foam, then a layer of gel memory foam, then an additional layer of quilted gel memory foam, all covered with a Tencel® cooling cover. The Nectar is slightly cheaper than the Lull too and comes with a longer trial and warranty period.
Lull
Nectar

6.5 firmness rating
Features a three-layer design
10 inches tall
7 inches of base foam, 1.5 inches of transition foam, and 1.5 inches of gel memory foam
Comes with a 10-year warranty and 100-night trial

6.5 firmness rating
Features a four-layer design with three different memory foam layers
11 inches tall
6 inches of base foam, 3 inches of Hi Core memory foam, 1 inch of gel memory foam, and 1 inch of quilted gel memory foam
Comes with a lifetime warranty and 365-night trial

VIEW ON AMAZON
VIEW ON AMAZON
Mattress specifications
Lull
Nectar
Type
Foam
Foam
Firmness
Medium firm (6.5)
Medium firm (6.5)
Thickness
10″
11″
Weight
69 lbs
74 lbs.
Sleep trial
100 nights
365 nights
Warranty
10 years
Lifetime
Price
$800 (Queen)
$699 (Queen)
Certification
CertiPUR-US
Sustainable Furnishing Council® Member
Mattress Recycling Council® Member
CertiPUR-US
Construction
Lull
Nectar
Support core
7″ HD Polyfoam
6″ HD Polyfoam
Comfort layers
1.5″ Gel Memory Foam
1.5″ Transitional Polyfoam
1″ Quilted Gel Memory Foam
1″ 4 PCF Gel Memory Foam
3″ 3.5 PCF Memory Foam
Cover
Polyester and rayon
Cotton and Tencel® Lyocell
From these Nectar vs Lull comparison tables, we can see that these mattresses exhibit a lot of similarities. They're both the same in terms of firmness, with a rating of 6.5, and both are CertiPUR-US certified. However, in terms of the construction, we start to see a lot of differences. The additional comfort layer present in the Nectar mattress gives it a different feel and design to the Nectar, and the Tencel® cover provides additional breathability and cooling potential.
Comfort
When we talk about the comfort of a mattress, we're looking at a lot of individual factors and seeing how they all add up to provide a satisfying and comfortable experience for the user. Of course, the comfort you feel on any mattress will depend on your own preferences, as well as your body shape, your weight, and your sleeping style.
However, by looking at factors such as firmness, motion transfer, responsiveness, and temperature control, we can get a better idea of just how comfortable a mattress is overall. Let's take a closer look at some of these comfort factors to see how Lull vs. Nectar plays out.
Firmness and support
This factor is arguably the most important one to consider when choosing any kind of mattress. Some mattresses are designed to be soft and squidgy, while others are firm and resistant, offering better levels of support for the spine and being better-suited to those who struggle with any aches or pains.
The most popular mattresses tend to be described as 'medium firm', which is usually symbolized by a firmness rating of around 6.5 We can see that both the Nectar and the Lull mattresses have 6.5 firmness ratings, so they offer the same levels of firmness and support overall. This battle of Nectar vs. Lull therefore ends in a tie.
Temperature control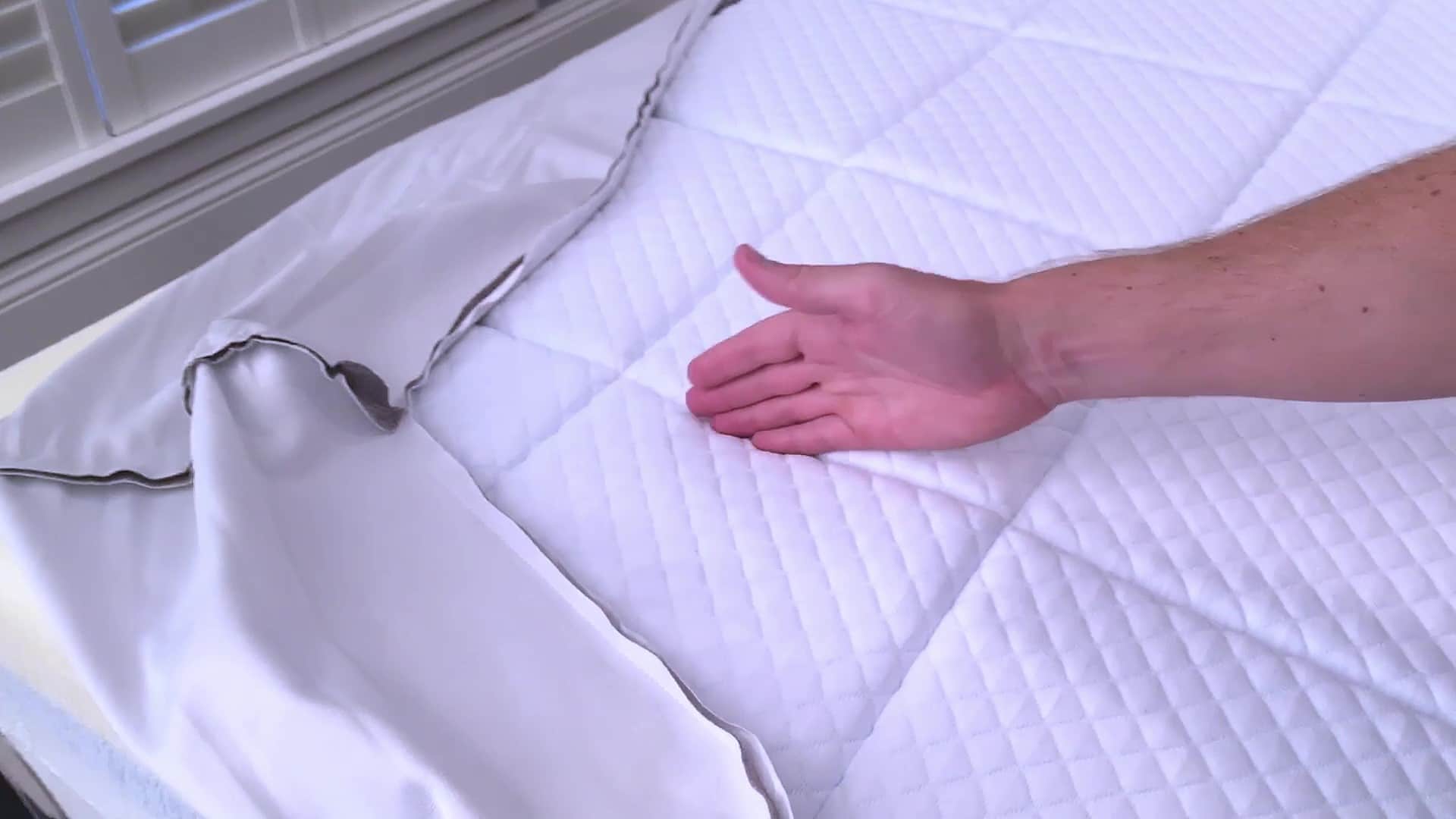 Temperature control is another big factor to think about when buying a mattress. Nobody wants to get all hot and sticky when they sleep, but some mattresses don't provide adequate cooling or breathability, so can sleep quite hot, making them very uncomfortable.
Fortunately, when it comes to Lull vs Nectar, both of these mattresses offer strong temperature control. The Nectar has the slight edge here with its Tencel cover, which offers superior breathability compared to the polyester cover of the Lull.
Motion transfer
When we talk about motion transfer, we're looking at how well these mattresses cope with multiple people sleeping on them. This is a big factor for couples to think about, as your own sleep can be disrupted by a mattress with a weak motion transfer rating.
Fortunately, for Lull vs Nectar, both of these mattresses get great ratings in terms of motion transfer and isolation. They're able to absorb and minimize motion to strong degrees, meaning you won't be disturbed by the movements of your partner during the night.
Responsiveness
Responsiveness concerns how a mattress responds to pressure and movement. Some will simply allow you to sink into them, while others offer a little bit of bounce and resistance. Couples tend to prefer more responsive mattresses.
For our Lull and Nectar comparison, we can see slightly better responsiveness in the Lull mattress than the Nectar. The Nectar's multiple layers of memory foam seem to make it a little less responsive overall, but the difference between the two is relatively minor.
Resilience and bounce
Resilience and bounce are strongly linked to a mattress' responsiveness rating, and you can see how much bounce a mattress has by basically dropping a ball onto it from above and seeing how much it actually bounces.
Again, the Lull has a slight edge here and is just a little bouncier and more resilient than the Nectar. Once again, the difference is quite small, but if you're looking for a bouncier bed, the Lull is the better option.
Edge support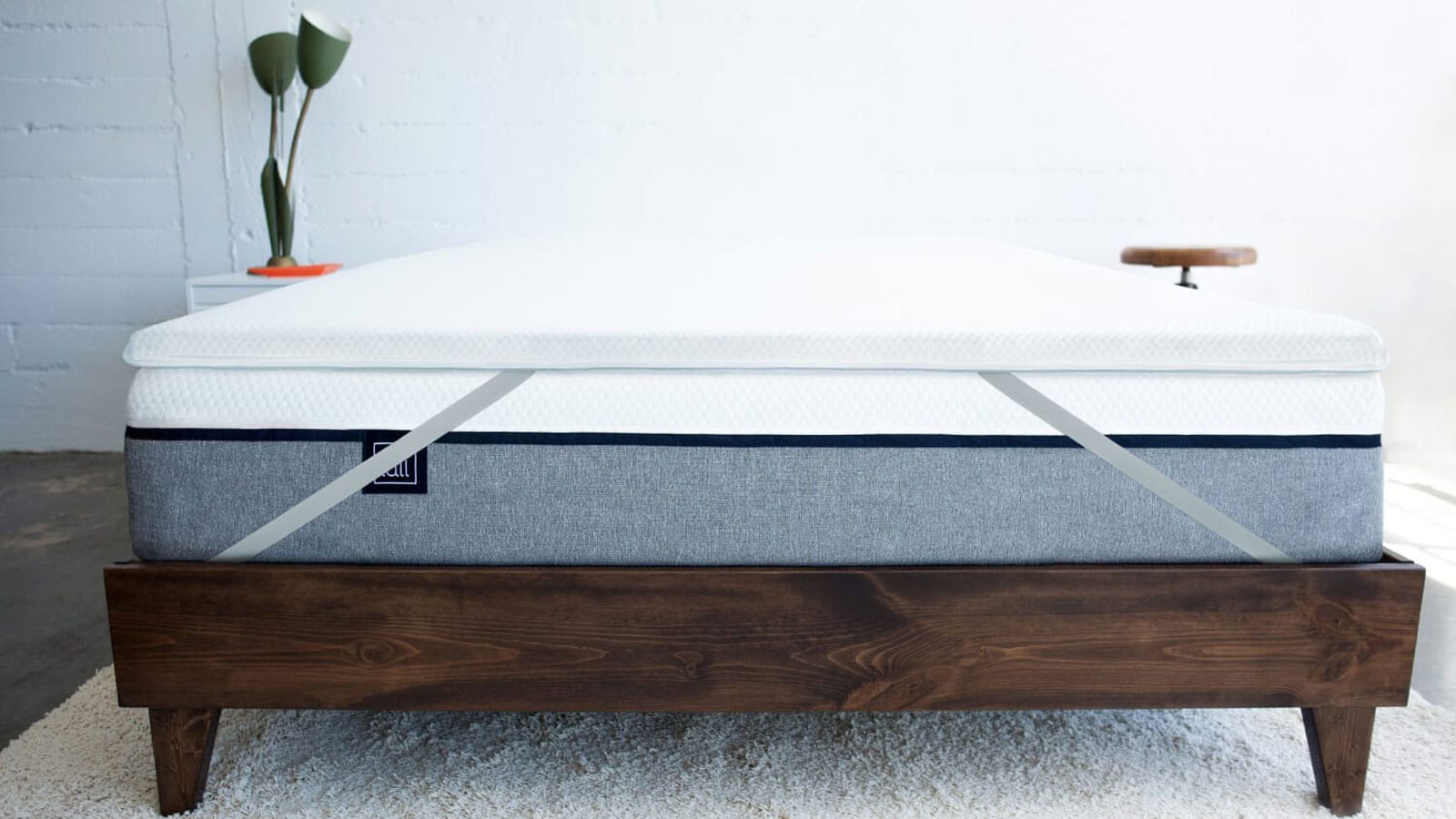 Edge support concerns how well a mattress holds up out at its edges. A lot of mattresses tend to sag and sink at the edges, so you almost feel like you're about to slide off when you sit on the side.
For Nectar vs Lull, the Nectar has the edge here. The dense layers of memory foam making up this mattress actually help to give it strong edge support. However, some users have complained that this support fades a lot over time. The Lull, meanwhile, provides decent support for a foam mattress but you will still sink into it quite a lot when sitting on the side.
Inflation time, off-gassing and smell
Both of these mattresses will require around 24 hours to air out and assume their proper shape, so inflation time is basically identical for both Nectar and Lull. In terms of off-gassing, both of these mattress makers are committed to quality and are both CertiPUR-US certified.
A little off-gassing and odor is to be expected from any foam mattress at first, and this is seen in both the Lull and Nectar mattresses, but fades away quite quickly. Any odors should have gone completely within a few days for the Lull, and maybe slightly longer for the Nectar.
Foam mattresses are infamous for their odors upon arrival, but both the Lull and Tuft & Needle mattresses aren't particularly problematic in this regard. Users noted that the mattresses do have a slight to moderate chemical odor when they first arrive – as both manufacturers warn may be the case – but that the odor goes away within about one to two days at most.
In addition, both the Lull and Tuft & Needle mattresses inflate relatively quickly – within a matter of hours. Both mattresses can be used the night they arrive as long as you take them out of the box a few hours before bed.
Sleep position ratings
SLEEP POSITION
Light sleepers

(less than 130 lbs)

Average sleepers

(130 lbs to 230 lbs)

Heavy sleepers

(greater than 230 lbs)

Lull
Side
8
10
8
Back
9
9
9
Stomach
7
8
9
Nectar
Side
8
8
8
Back
9
9
10
Stomach
7
9
9
*Out of 10
Your body shape, weight, and sleeping style can have an impact on how comfortable you find any mattress, and we can see in this table how different sleepers will tend to find the Lull and Nectar mattresses. This is where Lull really has the advantage as it is far more versatile overall, offering a lot of high ratings, especially for back and side sleepers. The Nectar is strong for back sleepers, but struggles a little more for those who sleep on their side or stomach.
Sizes and pricing
| | | |
| --- | --- | --- |
| SIZE | Lull | Nectar |
| Twin | $500 | $399 |
| Twin XL | $550 | $469 |
| Full | $700 | $599 |
| Queen | $800 | $699 |
| King | $800 | $899 |
| California King | $900 | $899 |
Customer service
Sleep trial
Warranty and refund
Delivery
Trade-in
Lull
100 days
10-year warranty
full refund
Within the U.S.
N/A
Nectar
365 days
Lifetime warranty
full refund
Within the U.S.
N/A
Sleep trial
A sleep trial allows you to test out a mattress for a set period of time and have the option to return it if you're not fully satisfied. Lull offers a strong 100-day sleep trial, but Nectar goes much further with its 365 or 1-year sleep trial. Having a full year to test out the mattress is a huge advantage and really gives you a long time to see just how comfortable and enjoyable you find the Nectar before making any decision about it.
Warranty and refund
Again, we see Nectar winning in the warranty and refund department by offering a lifetime warranty on its mattress. Lull, meanwhile, simply offers a 10-year warranty. So you'll have more thorough protection on your purchase if you choose to go with Nectar.
Delivery
Both Lull and Nectar mattresses are only available in the United States for now, so any shoppers outside of America will have to look for alternative brands.
Trade-in
For now, neither Lull nor Nectar offer any kind of trade-in options on mattresses, so this factor has no bearing on our overall Lull vs Nectar comparison.
So which should you buy?
Lull
VIEW ON AMAZON [wpsm_pros]
Highly versatile
Good for all kinds of sleepers
Minimal off-gassing and odor
Very responsive
Exceptionally comfortable
Decent bounce
A good option for couples
[/wpsm_pros][wpsm_cons]
Shorter sleep trial and warranty period
Slightly more expensive
[/wpsm_cons]
Nectar
VIEW ON AMAZON [wpsm_pros]
Excellent temperature control
More affordable
Excellent sleep trial
Lifetime warranty
Three layers of memory foam offer excellent comfort
Decent edge support
[/wpsm_pros][wpsm_cons]
Not as versatile as the Lull
Lacking in comfort for average sleepers
Edge support fades over time
[/wpsm_cons]
In conclusion
So, having thoroughly investigated and analyzed both Nectar and Lull mattresses and taken many user reviews into account, which of these two brands comes out on top? At first glance, Nectar and Lull mattresses have a lot in common. They both have the same firmness ratings and both offer decent responsiveness and edge support levels, but as we look deeper, we start to see some big differences.
The overall construction of these mattresses is quite different due to the extra layers of memory foam present in the Nectar mattress, but in terms of overall comfort and versatility, the Lull actually seems to perform better. Our sleep position ratings table shows that the Lull beats out the Nectar for most kinds of sleepers and tends to get better user ratings for comfort and peaceful sleep overall.
However, the Nectar does win some points for affordability, being the cheaper mattress overall. Not only that, but the very generous year-long sleep trial and lifetime warranty offered by Nectar really gives this mattress a big advantage over the Lull in terms of value and peace of mind for the user.
Overall, the results of our Nectar vs Lull comparison show that the Nectar is a better option for those who want to get value for money and enjoy the benefit of having a longer sleep trial and stronger warranty. However, if you're purely concerned with comfort and support, the Lull may be the better option of the two.